Rife Machine Plus
"Use Your Computer as a Powerful Rife Machine, Get Pain Relief and Other Features Not Available In Other Rife Devices -

All For Less Than $100 Dollars..."
---
Rife Machine Plus is the latest Rife Technology. It's more versatile than a normal Rife Machine, because it includes an Advanced Sweep Generator for finding your own frequencies and a Binaural Beats System for pain relief, stress relief and more.
Rife Machine Plus is EASY for anyone to use. No complicated scripts and programming like in other Rife systems. All it takes is a couple of mouse clicks and you're running.
As you read this entire page, you'll discover why Rife Machine Plus is the only logical choice for anyone interested in Rife Technology. Now, you can join the thousands of people who have discovered the power of Rife Frequencies. Affordable, powerful and easy to use, this is Rife Technology for the 21st Century.
Rife Machine Plus - Main Control Panel
Dr. Royal Raymond Rife is referred to as "The Man Who Cured Cancer". He and his team of doctors and scientists found certain frequencies destroyed cancer cells and many viruses, parasites and bacteria. He did this with a frequency generating device that became known as a Rife Machine. Using Rife Machine Plus, you can now use your computer to safely and effectively deliver powerful Rife Frequencies.
How It Works :
You've probably heard about or seen an opera singer shattering a wine glass by singing a note. The note the singer sustains, is the resonant frequency of the wine glass. This sustained sound wave (note) causes the glass to shatter.
Scientists like Tesla and Dr. Rife, have proven that everything that exists has a resonant frequency of it's own. For instance, the carcinoma cancer cell has a resonant frequency of 2128 Hz. When a cell is resonated at it's resonant frequency, the cell is destroyed. Parasites, viruses, bacteria and other organisms all have their own resonant frequencies. The frequencies that destroy these organisms are called Rife Frequencies. See the video below.
A regular Rife Machine comes with two handheld metal cylinders that you hold in each hand. With Rife Machine Plus, you'll use your computer speakers or headphones to transfer the Rife frequencies to your body. Why?
Special sound waves are optimized, highly effective and powerful with this technology.
Sound is 5 X more efficient in water as it is in air - we are made up primarily of water.
The body adjusts more readily to this efficient method of frequency delivery. Sound is natural - electricity not so much...
Heart Safe and Pet Safe!
Hello,

I have been using your Rife Machine program to treat cancer of the bladder and prostate for the past two years. The bladder cancer is now static the prostate cancer has gone.

My last blood test was free of any cancer indicators for the last two years. I have been treating myself with good diet no sugar and vitamin and mineral supplements. I use the Rife Machine presets for one hour in the morning and evening.

Thank You!

Oliver Steel - Australia
Rife Machine Plus generates pure, stable frequencies. There is no frequency drift, as there is in other analog Rife Machines and old Beam Ray Machines. This is because of the advanced DSP used in the waveform generation.
With this new system, people all over the world are finding relief where there was none before, using conventional and even alternative methods.

THIS SAVED ME FROM AN AWEFUL SITUATION!

I ended up with Bells Palsy. The entire right side of my face was paralyzed. My right ear didn't work and I had to wear a patch on my right eye and put drops in it, because it dried out. On top of that I had to drink through a straw and pinch the other side of my mouth to get suction. Flat out - I'VE NEVER BEEN SO MISERABLE IN MY LIFE!

The doctors gave me Prednisone and said to hope for the best. It didn't go away. I thought I was going to be stuck like that for the rest of my life!

I was looking for an alternative solution and found out about Dr. Rife and frequencies. I got this program thinking that I had nothing to lose.

I ran the frequencies for Bells Palsy 4 times and within two days the Bells Palsy was gone! I'VE NEVER BEEN MORE GRATEFUL FOR ANYTHING IN MY LIFE AND HIGHLY RECOMMEND THIS PROGRAM!!!!

Brian Green
---
Fast Presets
Rife Machine Plus has 85 Fast Presets. A breeze for anyone to use, all of this power is just a couple of mouse clicks away.

Fast Presets - 2 clicks and you're running!
Scroll above to see the Fast Rife Presets in Rife Machine Plus
Remember though, you are not limited to the Fast Presets. You can enter your own frequencies save your modified information as your own presets.
This Technology Has Given Me My 'Life' Back

Surgery has never been an personal option nor an 'End-All' solution through out my life's experiences, yet surgery was rapidly becoming the only way to resolve the increasing numbness and loss of strength in my wrists and fore arms; at least according to nurses and others who had dealt with similar problems I had spoken with.

Computer graphics, guitar and piano playing had really taken their toll on my wrists over the years and I was literally faced with how I was going to make a living [Computer Graphics] and would I be able to continue playing music . . . Art and Music, being the two joys, loves and the only things I know to do in life.

The answer to these problems for me came when the greatest of friends introduced me to a 'Miracle in a Keystroke', via my own computer! The very first session reinstated frequencies in the cells in my wrists, relieving all numbness and weakness, giving me back my wrists, God's Honest Truth! My 'Life' has been given back to me literally. Without surgery, without on going medical bills, without scar tissue to contend with . . . there's no way to put a price on that . . .

THANK YOU! THIS IS GIANT!!!

Gene E. Salt Lake City
Using Headphones for Carpal Tunnel
---
Binaural Beat System for Pain Relief and More...
The Binaural Beats System in Rife Machine Plus is very effective. Helping the condition is one aspect. What about the other problems like pain and stress that go along with conditions? That's where the Binaural Beats go to work for you. This makes Rife Machine Plus a complete alternative health system.

Binaural Beats for Pain Relief and More...
The Binaural Beats used in Rife Machine Plus are special and unlike standard binaural beats found elsewhere. They are Pure Trilateral Balanced Sine Waves (TBSW). The two hemispheres of the brain can be in different states of Alpha, Beta, Delta, Theta states on their own. TBSW technology equally balances this effect and makes the binaural beats much more effective.
In addition, the Binaural Beat System has soothing background sounds to help you block out external noises in the room and add comfort to your binaural sessions. Simply set the Beat Type, Background Sound and Time - Click Start and that's all you need to do...
---
Sweep / Step Generator
The Sweep Generator in Rife Machine Plus allows you to sweep through a range of frequencies to find the exact frequency that will address your problem. With this feature, you're protected if some new parasite or bacteria comes along.
The Sweep Generator can be used with a microscope or also be used in a Holistic fashion using muscle testing (Applied Kinesiology). Some use it simply to find "feel good" frequencies, as some believe that the body (mind) naturally knows the frequencies it needs. These frequencies can be logged and saved to presets in Rife Machine Plus and run at any time.
The Sweep / Step Generator Features :
Selectable waveforms
Selectable Step Frequencies
Step times from 1 second to 30 minutes
Simple operation
Aside from emerging natural diseases, there are problems artificially created through genetically modified foods and chemicals introduced into our air and water. Many feel drained of energy, tired and sick. Allergies and asthma are occurring with people that have never had issues like these in their entire lives.
With all of the emerging things popping up all of the time, like MRSA, anti-biotic resistant staph, new forms of strep - you'll use the Sweep Generator now and well into the future. Not to mention all of the food based killers that are coming up lately like ecoli-3, salmonella and listeria in vegetables.
---
Help and Documentation
Rife Machine Plus has plenty of documentation and examples to get you started. It even has a built-in Web Browser that allows you to follow links without closing the program. You simply click the Help Tab in the software and you are instantly there, where a single click of a mouse will take you to the exact information you're looking for. With a right click of a mouse, you can navigate back, print out documentation and more.
---
Rife Machine Plus Features :
Give you the power of Rife Frequencies at your control 24 / 7
Modulation allows you to use speakers (Heart Safe - Pet Safe!)
85 Fast Presets for most ailments - 2 clicks and you're running
You can manually input any Rife frequencies you choose from the Main Panel
A complete frequency list at your disposal with a click of a mouse - covering hundreds of frequencies
Run up to 8 Rife Frequencies at the same time
Sweep Generator can help you find frequencies of new bugs and super bugs
No complicated scripts to deal with or new "codes" to buy when something new comes up
Save and Load your own preset settings for quick recall for later use
You can save you thousands of dollars!
Use it in the privacy and comfort of your own home
Easy for anyone to use - made for people with very little computer experience
Instant download means get it now - no shipping costs or waiting.

30 Day 100% Money Back Guarantee!
Rife Machine Plus is only $197.00 and you also get the added benefits of convenience, more power, resolution and control. It's easy to use. It also has a single license that runs on 2 computers instead of one - giving you two compete systems. Use it on your PC at home and take it with you on a laptop when you're on the go.
Designed for ease of use, Rife Machine Plus can be used by people with very little computer experience. There are no complicated scripts, tubes to replace or extra "codes" to buy. Everything you need is included in the download and you can be up and running in 5 minutes.
Limited Time Special - Order Now and Get Nearly $100.00 Off!
Today Only $99.97
YES
-
I want this special price before it's too late!
Click the Get It Now button below and get Rife Machine Plus today...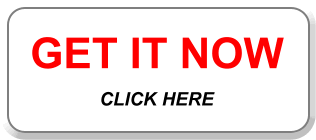 Payments are securely processed through PayPal - No PayPal account required.
Instant Download
We are a verified US Business! After you purchase the software, you will be immediately be directed to the download site. You will also be sent an email with an extra link and a serial number to unlock the software. This double buffered system assures you will get your new software and start using it within minutes.
Rife Machine Plus System Requirements
A PC, Laptop or Tablet running Microsoft Windows XP, Vista, Windows 7 or Windows 8
Headphones and / or speakers to connect to the sound card output on your PC
2 Gig Ram recommended
Minimum screen resolution of 1024 x 768
An Internet Connection is Required for one time product activation only. No Internet connection required after activation.
Rife Machine Plus © bztronics